Unikal incorporates the fourth company in a few weeks and continues with its ambitious growth strategy.
The technology company based in Seville, Ozein Cloud Services, has more than 35,000 customers and 200,000 users around the world contributing to improve its technological management.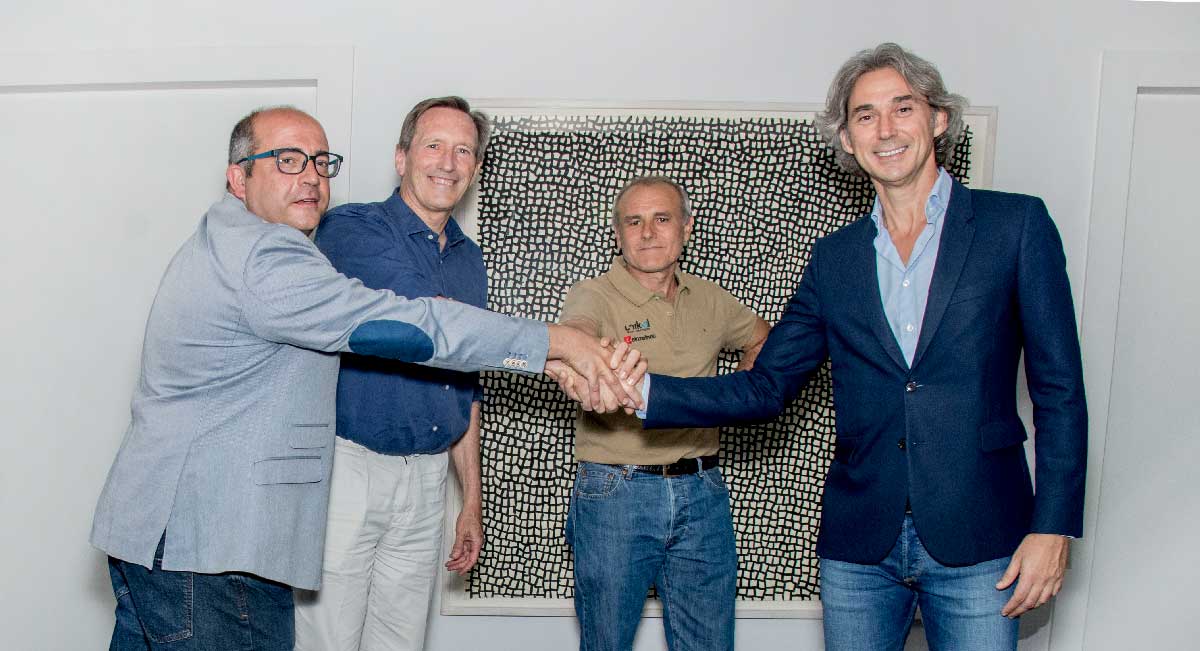 Madrid, July 13th, 2023.- Unikal Tech Partners has announced the recent incorporation of the technology company Ozein to its technology group. This new transaction, the fourth in a few weeks, strengthens its ambitious strategic plan of inorganic growth with leading technology companies, with the aim of becoming a relevant player in Information Technology in Europe. Ozein joins the rest of the companies that are already part of Unikal Tech Partners offering end-to-end solutions with a high specialization and a wide portfolio of IT services.
José Gil and Jorge Hilario, co-founders, Executive Directors and partners of Unikal Tech Partners, have pointed out that "the incorporation of Ozein to Unikal Tech Partners is another relevant step in the group's strategic plan. We have a very clear roadmap and Ozein was one of the pieces needed to achieve our goals." The co-founders of Unikal Tech Partners added that "Ozein is an established local company that offers global services, so incorporating it into the group was one of our objectives from the beginning. Their business model and talented team is what has allowed it to be where it is and we can only congratulate ourselves for closing an agreement for them to join our project".
On the other side, Torcuato Luca de Tena, founder and CEO of Ozein and, since this transaction, partner of Unikal Tech Partners, has also valued very positively the agreement closed between both companies "The signing of this incorporation to Unikal, allows us to enter a group of companies that perfectly complement the services we offer at Ozein. We are confident that, with the incorporation into Unikal Tech Partners, we will have the necessary tools and resources to further enhance our go to market and achieve our strategic goals".
The agreement signed by both companies foresees that Ozein's management team will continue to lead the company and that the company's human capital and staff will be strengthened, which have allowed it to position itself as a leader in its sector.
Ozein, a company founded in 2016 and based in Seville, has managed to position itself as one of the leading companies when it comes to helping large companies, SMEs and micro-SMEs to be more efficient and improve the management of their technology and, especially, in the use of the cloud and collaborative tools in their work environment.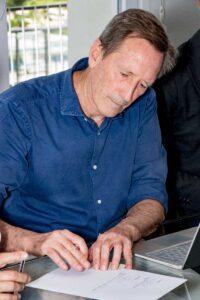 About Ozein
Ozein Cloud Services, after seven years of experience, has become the leading cloud solutions provider for small and medium-sized companies. Since its foundation by Torcuato Luca de Tena, it has delivered its services to more than 35,000 companies.
 With a high skilled team, Ozein works every day to help their clients in deploying and use top cloud technologies like Azure, Microsoft 365, Google Workspace and Google Cloud. Ozein is focused on helping their clients to improve efficiency, productivity, by enabling them to use a most suitable work environment. Apart from cloud implementations, OZEIN offers training and support for cloud technologies.
About Unikal Tech Partners
Unikal Tech Partners is a leading information technology services company, founded in 2022 with the support of Ufenau Capital Partners and the founding partners of EinzelNet to build a European pool of distinctive IT specialists through a Buy-&-Build approach.
Unikal is pursuing an ambitious strategy of inorganic expansion across Europe, incorporating successful entrepreneurs and leaders who share its vision. The aim is to join forces as partners, jointly developing a European leader that can provide an end-to-end specialist service to its demanding clients by attracting and retaining talented and like-minded partners and professionals.